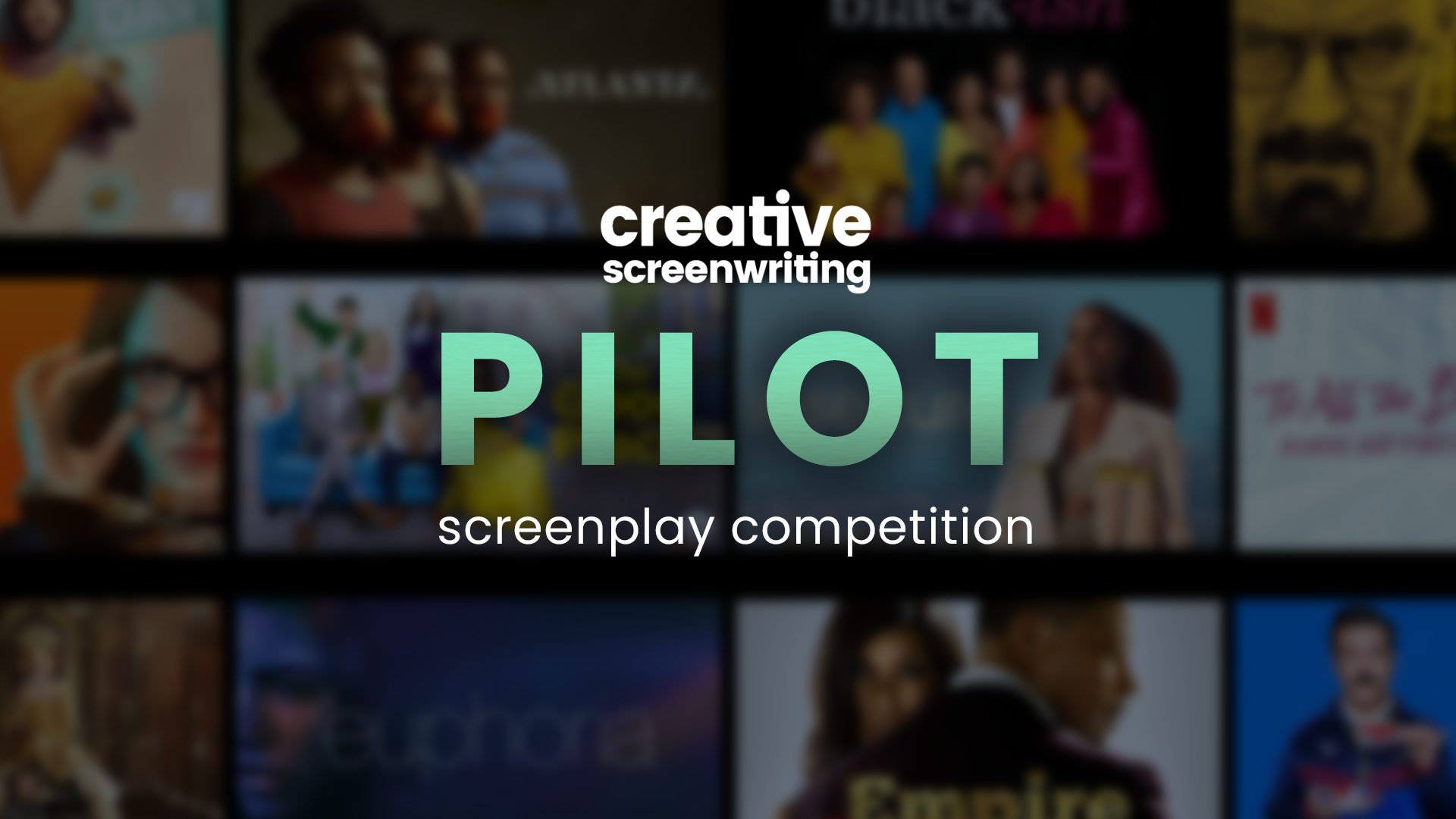 This contest is now closed. Grand Prize announced Sept. 20th.
Have you written the next This is Us, Insecure, Atlanta, Westworld, Veep, Game of Thrones or even an animation like Bojack Horseman? Or have you written something unlike anything we've seen before? We want to read it all!
We're seeking 10 incredible 1/2 hour and 1 hour Pilots in all genres! Each Finalist will receive $500 and and go on to be considered for Grand Prize to win $3,000, an option consideration by Creative Screenwriter Productions, consideration for representation by Culture Creative Entertainment plus industry exposure through our other contacts. Pilots are in more demand than ever, and we're working hard to pair talented writers and their projects with our industry partners.
SUBMIT YOUR BEST
Half-hour and one-hour Pilots in all genres are accepted.
Some of our partner mandates include but are not limited to:
Hour-Long Drama
Hour-Long Family
Edgy Half-Hour Live Action
Adult Animation Comedy
Family and Workplace Animation Comedy
Half-Hour Kids and Family Animation
Creative Screenwriting supports the WGA and all writers.
In compliance with the strike rules, your projects will not be submitted to industry contacts or struck companies until the strike is resolved.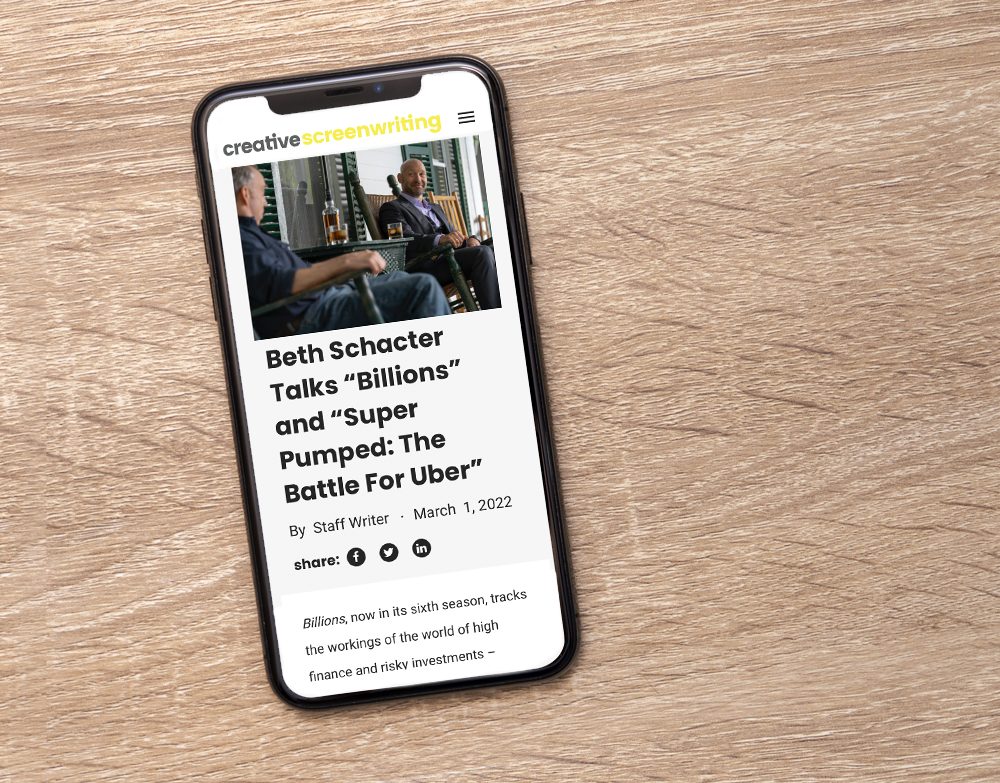 Subscribe to the Newsletter
Ten outstanding writers will be selected to receive:
$500 Cash
Consideration for the Grand Prize
The Grand Prize Winner will receive: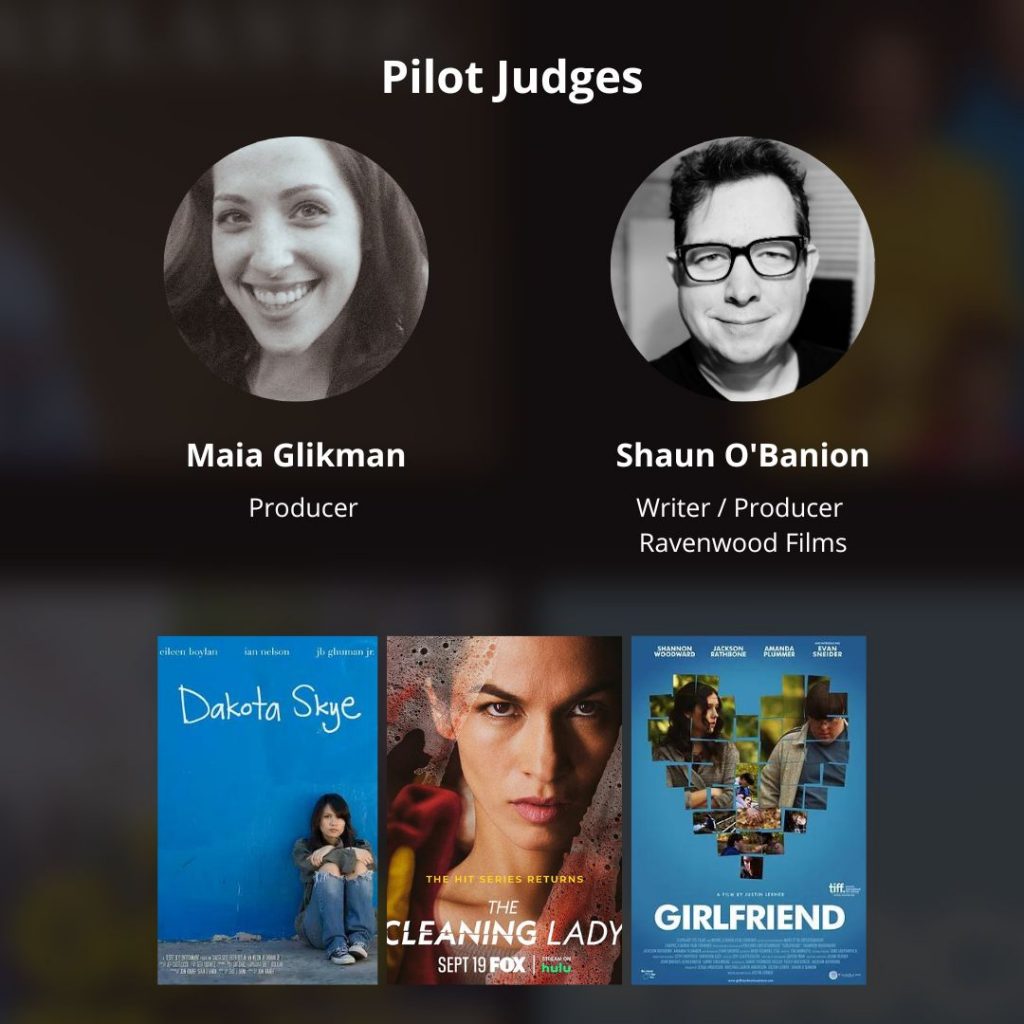 Meet the Judges
Maia Glikman is a Los Angeles based producer whose body of work spans numerous areas of the entertainment industry. She has held key positions from development to production at networks, studios and some of the world's leading production companies. Maia has developed both major television and feature projects, in addition to major properties in the podcast (CEO of GoKidGo) and unscripted space. Highlights as an executive include several years at ABC Network, Lucasfilm (under Kathleen Kennedy) and Sony Pictures Television (development and current). Most recently, Maia was the Head of Scripted for MSM/Tollin Productions. Previous to that she was the Head of Development at Amore & Vita Productions (overall deal at WBTV/developed the Fox show THE CLEANING LADY). As a creative producer, Maia's mandate is the production of high-quality content that resonates with today's audience, most especially those that champion female and underrepresented voices. Producer Maia Glikman Talks Shop
Shaun O'Banion: Writer/Producer - Ravenwood Films
Over the course of his nearly thirty years in the industry, Shaun O'Banion has worked for and with filmmakers including Steven Spielberg, James Cameron, Judd Apatow and Joe Wright among many others. He began producing in 2007, joined the Producers Guild of America in 2010 and won an IFP Gotham Award in 2011. As a writer, he has written features and television and is repped by Zero Gravity Management. He also runs Ravenwood Consulting, a successful script consulting business, co-hosts the Character podcast and frequently teaches at film schools in the U.S. and abroad. Indie Producer Shaun O'Banion From Ravenwood Films Talks Business
The Grand Prize Winner Receives
Creative Screenwriter is a writer-first development company. With the belief that stories can change the world, we find award-winning, exceptional screenwriters with original voices, who create commercial, entertaining, and socially relevant material across all genres. We are attached to all our projects (Features and Pilots) and work with our agent to sell them directly to buyers. The writer and buyer will negotiate a mutually beneficial deal for the work, with Creative Screenwriter Productions (CS) credited for our involvement in the facilitation process.
The Grand Prize Winner Also Receives
Culture Creative Entertainment is a talent agency representing writers and directors in television and film. The Founders have been in the industry for decades and have established industry-wide relationships and business practices that adopt persistence and professionalism. The most important aspect to our business, however, is our clients. Treating clients with respect and accountability is what matters most at Culture Creative. We strive to surround ourselves with people we like, respect and can count on in a great working environment while doing what we do best, servicing the entertainment business.
Jessica S Hinds is an award winning writer, teacher and creator of Meditative Writing ©. Jess has mentored writers working on dozens of shows including MINDHUNTER, WEST WORLD, MAD MEN, LEVERAGE, CONSTANTINE, BROAD CITY, SNL, THE GOLDBERGS, BLUE BLOODS, GAME OF THRONES, XENA: WARRIOR PRINCESS, OCTOBER FACTION, WATCHMEN, HIGH MAINTENANCE and more. Not to mention filmmakers who have seen their work place or win at Sundance, Austin Film Festival, Nicholl's Fellowship, Humanitas, as well as be nominated at the Emmys, the Oscars, and the Tonys.
Jessica is the co-host of the radio show Truth To Power. She has been a guest teacher & speaker at The Breakk with Karen Kirkland, The NYC Women Filmmakers, Stage32 house @ Sundance, The New School for Drama, The Writers Digest Conference, ITV Fest, The English Writers of Buenos Aires Collective, The Curious About Screenwriting Podcast, and a dozen other Schools, Festivals, and Conferences around the world from California to Indonesia. Upcoming speaking engagements include The Napa Valley Film Festival and the Mystic Film Festival.
Jessica is currently finishing her book, The Meditative Writing Companion: 52 Principles, Tools, Metaphors & Meditations for Avoiding Unnecessary Suffering During the Inevitable Pain of Writing.
The Grand Prize Winner Will be
Creative Screenwriting Magazine is an educational, online resource for screenwriters and filmmakers. We publish articles on the screenwriting craft and the business landscape as well as comprehensive interviews with working screenwriters and creative executives.
Quarter-Finalists: July 20, 2023
Semi-Finalists: August 2, 2023
Finalists - Top 10: August 24, 2023
Grand Prize: September 20, 2023
FEEDBACKOrder Valuable Notes with Your Entry
1st 20 Pages
So much of the opportunity available to your script is spent within the first twenty pages. You need to make sure the hook, teaser, cold open grabs the reader and presents you like it should. This analysis will give you those answers.
General Feedback
You know your work inside and out, now it's time to get a second opinion. We'll read your full script, and you'll receive a detailed personalized critique on what we see, what we think, and suggestions on where to go next.
Deep Dive
For those looking for an extensive breakdown of the inner-workings of their creative material. Writers who select this feedback will receive suggestions on how to improve overall writing and commercial appeal.
Thank You to Our Sponsors
Q: What are the notification dates?
A:
Quarter-Finalists: July 20, 2023
Semi-Finalists: August 2, 2023
Finalists - Top 10: August 24, 2023
Grand Prize: September 13, 2023
Q: What forms of payment do you accept?
A:  We accept PayPal, and Credit/Debit Card payments.
Q: Do you accept check or money order by mail.
A: No; all payments must be made through our site payment portal or through PayPal.
Q:  I would like to mail you a hardcopy of my script. How can I do that?
A: In an effort to maintain a green company, we only accept PDF versions of your screenplays and Pilots through our website or one of our partner websites (the ISA and FilmFreeway).
Q: Should I include my contact information on my title page?
A: No. please do not include your name and contact info. You should list the Title only.
Q: Who will be reading my screenplay/judging the contest?
A: The final panel of judges will be comprised of screenwriting and other industry professionals, including but not limited to producers, managers and established writers.
Q: Can I enter my Short script as a Pilot?
A: It is not recommended. Series generally last 5 seasons. If you have not planned for your work to be a long running series, please do not submit it as a Pilot.
Q: Do I maintain the rights to my screenplay?
A: YES, you retain all the rights to your screenplay. Creative Screenwriting seeks to support and empower writers, rather than claim their hard work for ourselves.
Q: Do I need to submit a Synopsis?
A: Synopses are not required and are not considered during the judging process.
Q: Can I submit a screenplay under a pen name?
A: Yes, you may use whatever name you wish, understanding that this is the name Creative Screenwriting will use to promote your script, should you win.
Q: Does my screenplay have to be registered with the Writers' Guild or another organization?
A: No, but we do recommend registering your work with the WGA West, the Library of Congress Copyright office or other similar organization in your country. It's really easy and a VERY smart thing to do.
Q: Is an adaptation of a published novel or other work written by someone else eligible?
A: You must have the legal rights to adapt the book to enter your screenplay. Either the original work must be in the public domain, or you must have the author's permission to adapt it. Spec scripts without written permission will not be considered.
Q: Can I send you a revised copy of my script or make edits to my genre or logline?
A: Once we have received your entry, you have 24 hours to contact us about any replacements you need to make. After the 24-hour period is through, NO script revisions will be accepted FOR ANY REASON. If you would like to enter a revised version of your screenplay, you may do so as a new entry.
Q: What stops you from taking my idea and developing it yourself?
A: Our panel of judges is comprised of respected industry professionals, and they have no intention of stealing your material.
Q: Do you accept Features, Shorts and Web Series?
A: Only Pilots are accepted for this competition. 
Q: What's the minimum/maximum required page length?
A: Guidelines for suggested page lengths:
Q: My Pilot is over 70 Pages. Will I be disqualified?
A: Scripts that run over suggested page lengths will not be disqualified; however, extra pages can affect everything from pacing to structure to marketability, so we would advise you to get your script as close as possible to where the industry expects it to be.
Q: Will I be charged more if I go over 70 pages?
A: The entry fee does not change. However, if you purchase feedback, we will need to invoice you $2 per page above 70 for the reader.
Q: Can I enter two scripts in one document?
A: You may enter up to three scripts per entry, but all scripts MUST be in their own individual PDF document.
Q: Can I submit an episode from my series besides the Pilot for consideration?
A: We would advise against this, as our judges consider all episodes as if they are the first in the series. No one would read a film script that starts on page 20.
Q: What genres do you accept?
A: We accept all genres. We understand scripts can be categorized in many genres.  You are welcome to enter in more than one genre, but another entry fee is required.
Q: Can multiple scripts from one writer place in the Semi-Finalists, Finalists and Grand Prize list?
A: Yes, some writers may have more than one script reach any level. We're looking for the absolute best scripts we can find.
• All writers from all countries are welcome to enter the competition; however, all scripts must be submitted in English, and entry fees must be paid in U.S. dollars.
• Scripts must be the original work of the author(s) and may not be encumbered by any third party.
• Scripts that have been sold, produced for a profit, or are currently under option are not eligible.
• Novels, short stories, stage plays, treatments, synopses, reality show concepts, and/or spec scripts for existing series are not eligible. Your script must be an original screenplay.
• Screenplays adapted from your own self-published books, plays, or other source material are eligible if you have retained all rights to your work.
• Adaptations from other works are permissible provided you have the writer's written permission to adapt the work.
• Adaptations of works in the public domain are permissible.
• Scripts are accepted via the site or other 3rd party platforms in PDF form only. No printed materials are accepted.
• Collaborative work is eligible; the writers are responsible for the distribution of the competition prize(s).
• The writer understands that a script analysis can take up to 90-days turn-around time and may not be received before the end of the contest.
• Promotions must be used at the time of submission and will not be added to previous submissions.
• Multiple entries are permissible.
• Once a script has been entered into the competition, we will only accept substitutions of new drafts or corrected pages if you contact us within 24 hours. After that, under no circumstances will we accept changes. If you wish to submit a revised draft of your script, you must enter it as a new submission and pay the appropriate entry fee.
• Writers under the age of 18 years old must have parent or legal guardian's permission to participate.
• Competition applicants must accept without reservation the decisions rendered by the judges.
• Writer understands that it is his/her sole responsibility to register Material with the U.S. Copyright Office and/or with the Writer's Guild of America or the appropriate agency in his/her country.
• Payments to be accepted via Paypal or Credit/Debit on our site. Most major credit cards are accepted.
• By entering this competition, and in the event you are declared a finalist, you understand and accept that Creative Screenwriting will be free to use your name and likeness for advertising or promotional purposes without additional consideration.
• Contestants are under no obligation to participate therein.
• Contestants may submit their screenplay to any other person, competition, producer, agent, publisher, and/or organization and will retain all rights to their screenplay.
• No agreement for compensation, other than the prizes, has been implied.
• Prizes may be distributed in the rate of 1 package per person based on the highest placement and not per winning screenplay, depending on the request of the sponsor.
• The cash prizes will be distributed within 90 days of winner notification.
• Decisions of the Judges are final and may not be disputed. The Judges will adhere to our competition guidelines; however, the competition and its administrators may not be held responsible for any errors or omissions on the part of the Judges.
• Length requirements are as follows: Pilots up to 70 pages.
• If you order feedback you may be charged separately $2 for each page over 70 pages, or the reader may only read the first 70 pages.
• Please do not enclose synopses, casting suggestions, letters, resumes or photos with your submission. They will not be forwarded to the Judges.
• You understand that your logline and screenplay will be reviewed by our staff and/or our panel of Industry Judges for evaluation. You also understand that any one of the staff or judges may have been or may be exploring ideas similar to yours, and you hereby waive any claim that Creative Screenwriting Magazine or Creative Screenwriter LLC, its staff or judges may have misappropriated any ideas or portions of your submission logline or screenplay.
• The writer understands and accepts without reservation that he/she is an independent contractor and that Competition Administrators are not responsible for withholding any taxes or payments to any government agency, at any level, be it state, local or federal.
• Except where prohibited by law, participation in the contest constitutes each entrant's consent to Creative Screenwriting and its agents' and contest sponsor's use of entrants' names, likenesses, photographs, and/or personal information for promotional purposes in any media, worldwide, without further payment or consideration. All uses of a entrants' information are in accordance with our Privacy Policy.
• BY ENTERING THE CONTEST YOU ACKNOWLEDGE THAT YOU HAVE READ AND AGREE TO THESE CONDITIONS. You agree to release and hold harmless Creative Screenwriting and Creative Screenwriter LLC. its subsidiary, parent and affiliated companies, Prize contributors, judges, screenplay readers, Sponsors, and any other organizations responsible for administering, advertising or promoting the Contest, and every one of their respective members, directors, employees, agents and representatives (collectively, the "Released Parties") past and present from and against any and all claims, expenses, and liability, including but not limited to damages and negligence to property and persons, including but not limited to invasion of privacy, defamation, slander, libel, violation of right of publicity, copyright, infringement of trademark or other intellectual property rights relating to a participant's Entry, participation in the Contest and/or acceptance or use or misuse of Prize; provided however, that such release will not apply to any commercial exploitation of the script by a Released Party in violation of your rights under applicable copyright law; and (c) indemnify, defend and hold harmless the Creative Screenwriting and its Sponsor, agents and employees from and against any and all claims, expenses, and liabilities (including reasonable attorneys fees) relating to an entrant's participation in the Contest and/or entrant's use or misuse of Prize. Employees of Creative Screenwriting and their immediate families are ineligible to participate in this contest. Any such submission will be immediately disqualified. ENTRY TO THIS CONTEST IS VOID WHERE PROHIBITED or restricted by any Federal, State or Local law. Voided entries will be refunded. Recipients' eligibility will be verified before cash is awarded and the winner may be required to sign an affidavit of eligibility. By entering the contest, you authorize us to use any trusted third-party online and cloud-based services and databases for hosting, managing and/or transmitting your submission file(s).
• To enter the Creative Screenwriting Unique Voices Screenplay Competition you must agree to the Rules.